FROM CLEANING TO CREATIONS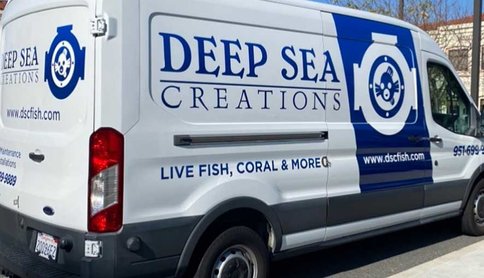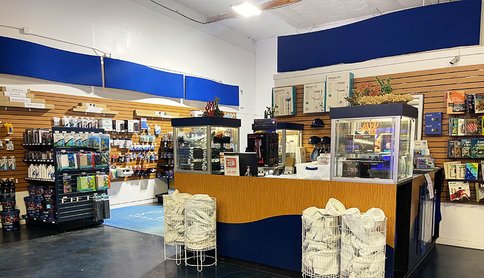 In 2003, Deep Sea Creations began as a maintenance service for aquatic tanks. Over the years, we've expanded our business. Today we not only service existing tanks but also build custom aquariums to match our clients' visions. We specialize in exotic fresh and saltwater fish and several types of hard and soft coral, live rock, and more. We take a natural approach to aquatic life and aquarium keeping. Our goal is to create a beautiful, functional, and healthy ecosystem and to educate our clients on proper fish and animal care so they can enjoy their tanks for years to come.
Deep Sea Creations also provides tank relocation and set-up services. No matter how complicated your old set up, we can successfully relocate and simplify your existing tank's setup to allow your aquarium to thrive.
Whether you're a hobbyist or an aquarium enthusiast, we have the experience, expertise, and enthusiasm to help you create the aquarium of your dreams.
YOUR AQUATIC ECOSYSTEM EXPERTS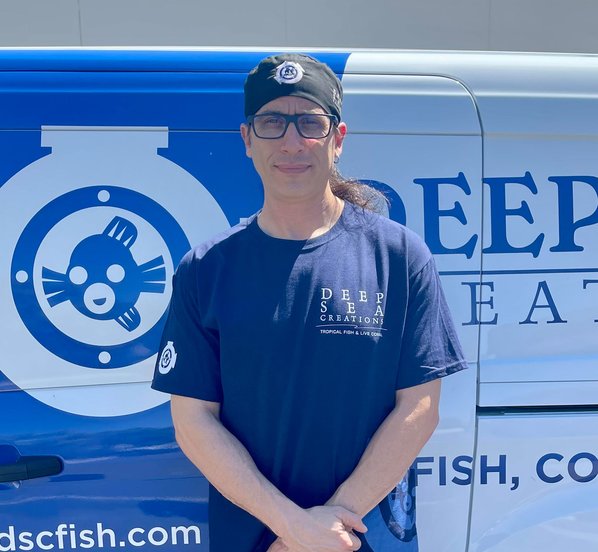 Derek is the President and CFO of Deep Sea Creations. He holds a BS in Business Administration for The University of California, Riverside, and spent six years working in the corporate world before turning his hobby and passion into a career. Derek opened Deep Sea Creations in 2003, servicing and maintaining aquariums in Southern California. With over 30 years of experience as an aquarist, Derek has expanded the business from solely focusing on maintenance to designing, building, and filling custom aquariums for private and business enjoyment alike. Today, Derek, still full of passion for underwater worlds, continues to serve as the main technician for DSC.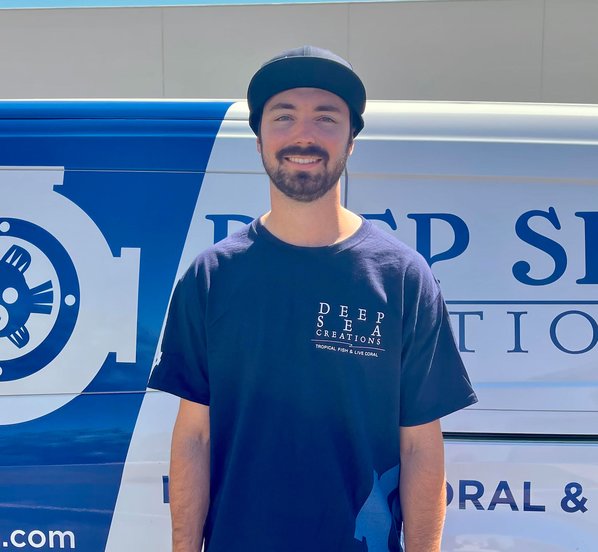 Bobby is our Operations Manager. He has been a professional aquarist for 12 years and is an expert in marine life and husbandry. He graduated from California State University San Marcos and is a licensed Rescue Diver and Padi Pro Dive Master. He is passionate about marine education and works with programs that bring live sea creatures to schools and community events.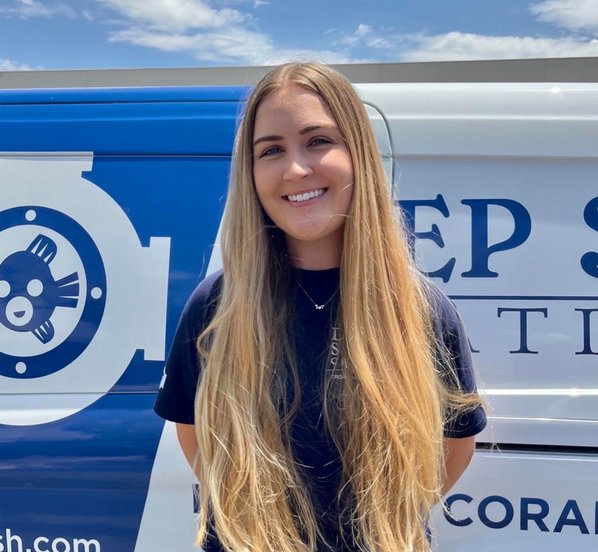 Shelley is a Lead Maintenance Technician and Livestock Manager at Deep Sea Creations. She has been an aquarist with DSC for five years. Before joining our team, she earned her Bachelor's Degree in Marine Biology from the University of California, San Diego. Shelley was a part of a team researching Coral Ecology Scripps Institution of Oceanography. Her interest in coral reefs has motivated her to become a PADI certified Advanced Scuba Diver.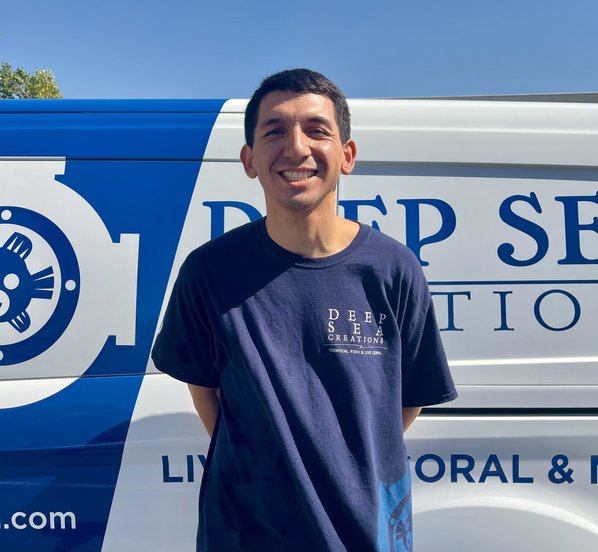 Tony works as both a Maintenance Technician and in our retail shop. He is currently studying at California State University San Marcos and is working to earn a Bachelor's Degree in Marine Biology. Tony has been an avid enthusiast of the aquatic hobby for several years, with a special interest in Corals. His expertise also extends to salt and freshwater fish, including fish compatibility and coral identification to disease diagnosis and plumbing.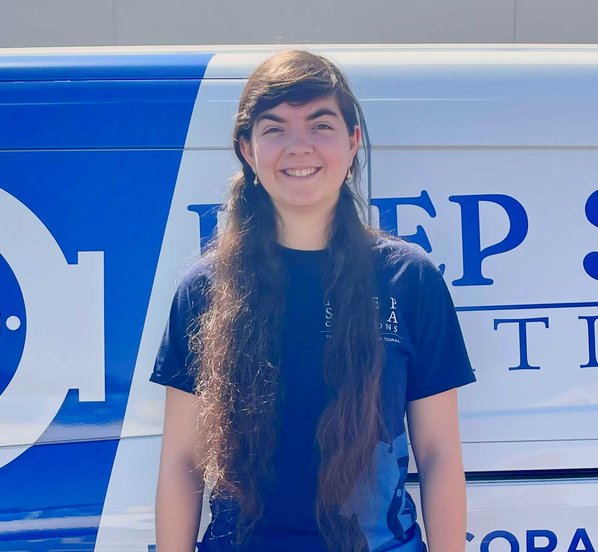 Melissa studied both mechanical engineering as well as graphic design at Grand Canyon University and in just a short time, Melissa has become incredibly knowledgable as an aquarist. Melissa is both one of our maintenance technicians as well as managing our graphic design and social media department. She also is a licensed Padi Open Water, and Nitrox diver and loves to read and learn about her passion; marine life and the science behind filtration and how it affects the entire ecosystem open or closed.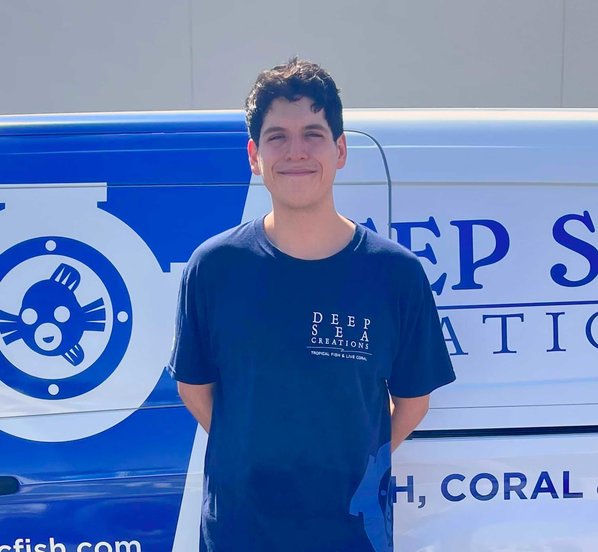 Eddie is full of passion for saltwater aquariums. His love for this hobby started at a young age and in the past 5 plus years Eddie has continually taken his aquatic knowledge to the next level. In fact, thanks to his hardwork in the field and his dedication to always learn and grow, Eddie has become an aquatic specialist and maintenance technician as well. Eddie enjoys sharing his knowledge with others and educating them on the various species and habitats he's learned about over his career and is always researching and exploring new ways of creating and watching a thriving ecosystem take place.
PROFESSIONALISM, QUALITY, AND CARE
MORE THAN JUST AN AQUARIUM
GET IN TOUCH