MORE CATEGORIES
MORE AQUARIUM/TANKS
DEEP SEA CREATIONS HAS OVER 3000 GALLONS OF FISH AND CORAL ON DISPLAY.
LEARN MORE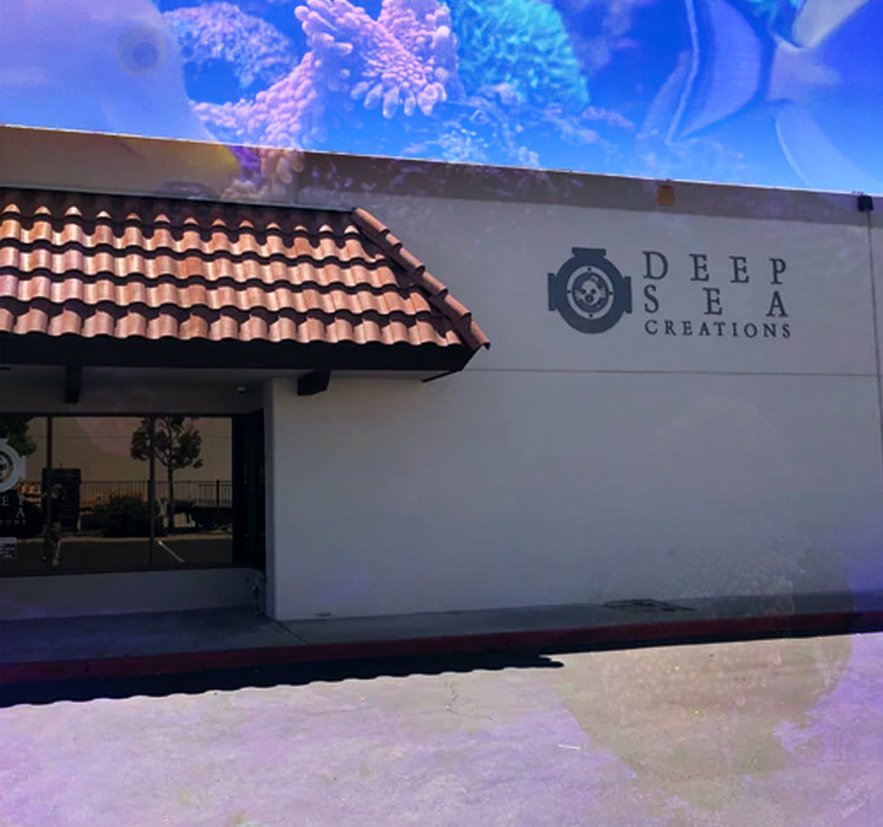 GET TO KNOW YOUR FISH TEAM!
Since 2003, Deep Sea Creations has specialized in designing, building, and maintaining unique and healthy aquarium systems for businesses and homes. We carry a wide range of exotic fresh and saltwater fish, as well as a variety of hard and soft coral, live rock, and so much more. We believe in taking a natural approach to aquatic life and aquarium keeping, focusing on building a healthy ecosystem our clients can enjoy for years to come.
SEE OUR WORK
COME IN AND MEET WITH OUR EXPERTS!
Whether you are looking to design or install a new tank, browse our array of fish and aquatic life, or have questions on how to maintain your tank, we'd love to meet with you. Deep Sea Creations storefront carries a wide variety of top-quality fresh and saltwater fish, corals, frags, and products. We are here to answer your questions and create the aquarium of your dreams. Visit us during store hours for any of your tank needs.
Deep Sea Creations | Address: 43084 Rancho Way Suite C Temecula CA.
Store: (951) 699-9889 | Service and Support: (951-468-0699)
Send us an email: dscfish2@gmail.com
GET IN TOUCH